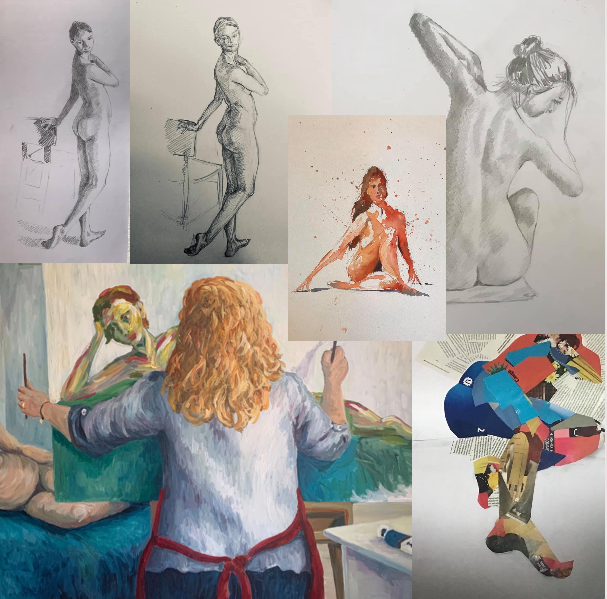 Life Drawing Workshop, 10-4pm, Saturday 13th January '24
Tutored life painting and drawing class is ideal for those wanting to learn and improve or for beginners who would just like to have a go.  Working from life with a live model.

Develop your drawing and painting skills to draw the figure from observation.
Discover the influence and importance of light and explore measurement, scale, proportion, foreshortening, values and edges. All combined to express the human form in a variety of media.
The course does not require any previous experience or existing drawing skills.
What's included
All materials and resources are included in the course fee.  Tea, coffee & biscuits!

Details
The workshop will be run from 10-4pm with an hours lunch break.
The class will be held in the main studio of Cheltenham School of Fine Art on the first floor of Camargue House, 32 Wellington Lane, Cheltenham GL52 2AG. 
What you need to bring to the studio: Please bring your lunch with you or step out to the cafe in Pittville Park to grab a snack.
We also recommended that you bring your notebook / sketchbook and pencils with you if you have them.
There is free 4 hour parking around the nearby Pittville Park or NCP parking at North Place.